WINNER ANNOUNCED - September 29, 2016
'WHO'S GONNA LOVE ME NOW?' takes Top Prize at AICE ISRAELI FILM FESTIVAL. Read More
"It is a great honur for us and we want to thank the jury members of AICE Film Festival. It was an amazing year for the Isreali cinema, both fiction and documentary, and getting this prize is really a great compliment as there were such strong beautiful films in the competition. Thank you, thank you, thank you."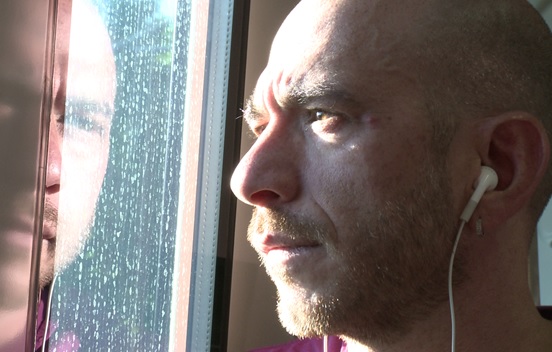 AICE ISRAELI FILM FESTIVAL 2016
Welcome to the renewal of the AICE Israeli Film Festival Competition. This year we hope you embrace our new dates, new venues and the competition.
The program for this year is a top selection of the best the contemporary Israeli film industry has to offer. It features entries from leading Israeli sales agents – Israeli Films, GO2 Films, Cinephil – a range of production houses, including United King Productions, Transfix Films, Laila Films – and several independent film makers.
Every film you see this year is in the competition and the line-up features a range of genres – romantic comedies, a Holocaust mystery, a Bedouin family drama, a Polish/Israeli horror film and several new independent movies. It's a program that spans the old and the new – with performances from veterans of the stage and screen – Gila Almagor, Oded Teomi, Devora Keidar – to some of the new and upcoming faces and voices of the future.
Israel's energetic documentary industry, the envy of many countries is also well represented this year. Plucked from the international festival circuit including Israel's main documentary event, Doc Aviv, some of Israel's top documentary filmmakers will also compete for the $25,000 award. From the hard hitting Town on A Wire, based on a top rating TV series, to the highly popular Who's Gonna Love Me Now? – an audience award winner at this year's Berlin film festival, the 2016 crop of documentaries are a testament to the diversity and breadth of opinion in contemporary Israel.
I would like to thank in particular our jury members who dedicated many hours of their precious time to the task of selecting a winner of the inaugural competition; also to the Cinema Nova and Ritz Cinema for taking on this venture and for partnering with this event. We value your support.
Richard Moore
Artistic Director
2016 AICE Israeli Film Festival