Laugh Lines
2016
Romantic Comedy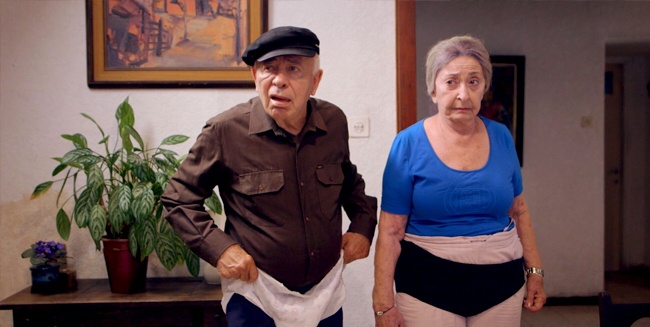 Director: Pini Eden
Producer: Pini Eden
Cast: Lea Koenig, Yosef Carmon, Danielle Eden, Sholmi Tapiaro
Laugh Lines is a gentle comedy about old age and the choices we all face as life approaches the last chapter. A theatrical "Romeo and Juliet" type farewell scene set up by the grandparents leaves the whole family with a set of unpredictable consequences.
In a film where most of the heavy lifting is done by the women, the granddaughter, Dana is the real heroine: she kidnaps Hannah, her grandmother, away from a nursing home existence and whisks her off to city life to stay with a friend, Tommy. Tommy and Hannah soon become unlikely companions.
Its a film of unexpected plot twist and turns, witty dialogue, "What's to like about old age - your favourite foods are out, sex is just science fiction" - and packed full of emotion. These screen characters wear their hearts on their sleeve as they grapple with the future and the gaps between the generations.
Its funny just how sad it is.
Viewer advice: not recommended for children under the age of 15 without parental guidance.