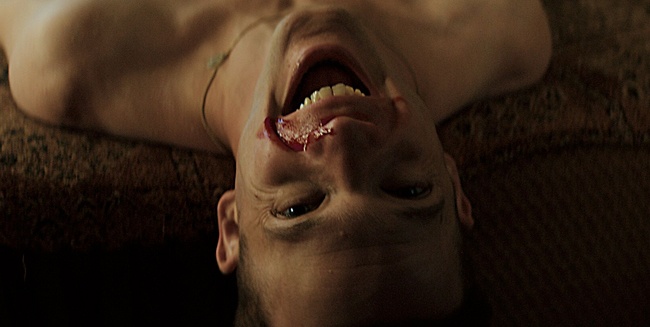 Director: Marcin Wrona
Producer: Marcin Wrona, Pawel Maslona
Cast: Itay Tiran, Agnieszka Zulewska
Demon is an Israeli/Polish co production and is set on the grounds of a wild rambling property in a summery Polish countryside. The dashing Python, a stranger in town, is engaged to the local and very beautiful Janet: as a wedding gift they receive a piece of land from the bride's grandfather where they plan to build a large family home. While preparing the land for construction Python finds hidden bones of bodies and disturbs a dormant spirit of a dybukk: he decides to keep the discovery to himself and not disrupt his upcoming wedding.
None of the guests could have prepared for what transpires at one of the most vodka soaked weddings you'll ever see on screen. While the band continues to play and the dancing gets wilder and wilder, events start to slip slowly out of Python's grasp. The more he tries to hold onto his secret the harder and more uncertain it becomes. As the secrets of the earth beneath the house are slowly revealed one thing becomes clear … not everyone is welcome at this wedding party.
Viewer advice: not recommended for children under the age of 15 without parental guidance.