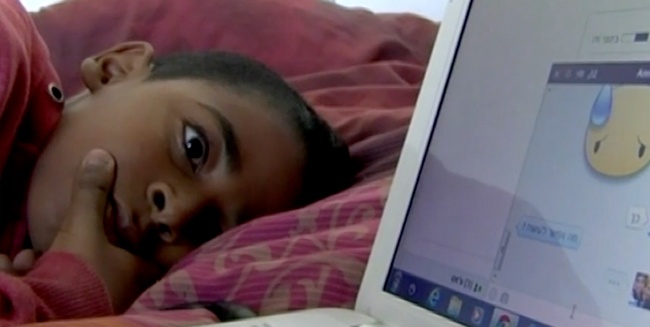 Director: Anat Goren
Producer: Daniela Rachminov Sidi, Anat Goren
Mussa is a tale of a young boy growing up in today's Tel Aviv. At age 12, as the son of African refugees it's not that simple though...
Mussa's Israeli classmates are his best friends. He plays soccer, reads and writes Hebrew, but for five years he communicates only through gestures and facial expressions. He gets angry, screams and cries without a voice. Only his laughter can be heard.
He connects with his friends through social networks, but he will not speak, and no one knows why. Mussa's teacher, Anna, a Russian émigré, befriends him. She guides us through Mussa's life - the deportation of some of his friends, the crucial moment when his mother is told she has to leave the country in one week.
This is a film about the gap between black and white, between rich and poor. It's a movie about the choice to be quiet, and communication without words. It's about the inability of a child to bridge the gap between two parallel different worlds, and a society that tries to maintain a clear conscience.
Viewer advice: recommended for all ages