Invisibles
2016
Family Drama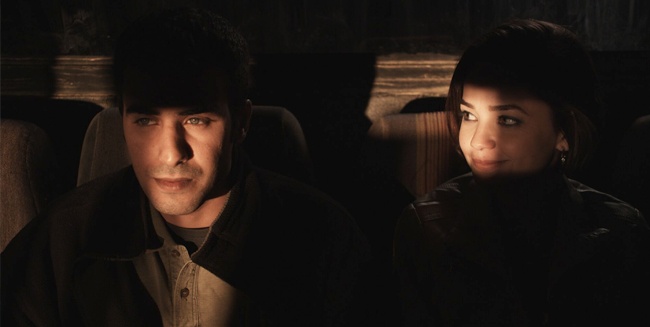 Invisibles is a Bedouin variation on the age old family drama of father versus son and the eternal struggle between generations. The central character Ra'ed, is a handsome, green eyed, Bedouin from a quasi-legal village in the Negev desert. Just discharged from the Israeli army, Ra'ed is full of optimism and ideas; he is determined to save his father's sheep herd, and begin a new business by starting a roadside Bedouin restaurant.
Raa'ed's plans clash with his conservative father, who expects him to buckle down, marry the family's choice of bride and pursue a traditional life. But Ra'ed has other expectations from life, particularly after he meets a young Jewish high school girl, Nofar, a friend of his cousin, Sliman.
Sliman steers the drama into a world of petty thievery and money lending. As the Israeli authorities move into dismantle illegal village dwellings Ra'ed's options start to close and he is forced to make some drastic choices. In a dramatic, rain soaked final scene, life takes a twist and a turn that no one could see coming.
Viewer advice: not recommended for children under the age of 15 without parental guidance.