Keep Quiet
2016
Documentary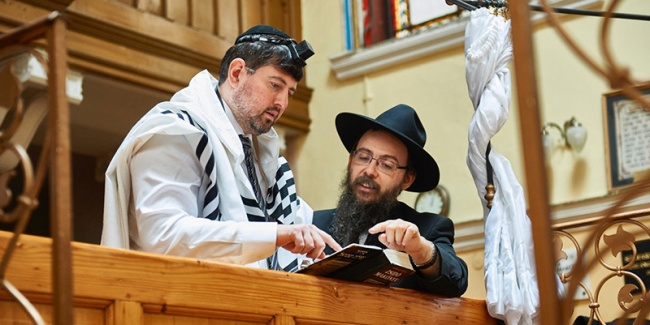 Director: Joseph Martin, Sam Blair
Producer: Alex Holder, Danielle Clark, Nicole Stott
KEEP QUIET is the astonishing story of how a vehemently anti-Semitic Hungarian far-right politician, Csanad Szegedi, discovers that he is Jewish.
As vice-president of Jobbik, Hungary's far-right extremist party, Csanad Szegedi fervently espoused anti-Semitic rhetoric and denies the Holocaust. He was a founder of the Hungarian Guard, a now-banned militia inspired by the Arrow Cross, a pro-Nazi party complicit in the murder of thousands of Jews during the Second World War.
At the peak of his political career, Szegedi discovers that his family has kept a dark secret for decades: his maternal grandparents were in fact Jewish. After the initial shock, he enlists the help of an empathetic Rabbi who, to the horror of some of his peers, helps guide him through a 360 degree turnaround.
Keep Quiet follows Szegedi on his three year journey. The filmmaker's access is remarkable and the whole experience leaves you questioning whether Szegedi did in fact have an epiphany - or is it all an act?
Viewer advice: not recommended for children under the age of 15 without parental guidance.