Everything is Broken Up and Dances
2016
Drama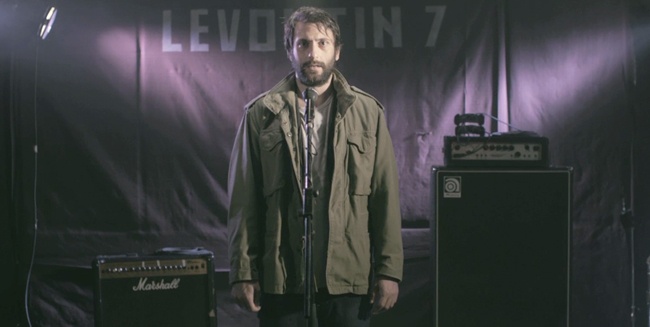 Director: Nony Geffen
Producer: Itai Tamir
Cast: Nony Geffen, Dudu Tassa,Kobi Farag, Makram J Khoury, Gilat Ankori, Yossi Marshak
A contemporary war drama, set in and around Tel Aviv's music scene, complete with crooked agents, a love interest, and underground concerts. The central character, Nony, returns from a military operation in Gaza a shattered man. As the sole survivor of a Hamas rocket attack, he is haunted by the terrifying experience.
Life post military is a struggle for himself, his parents and his friends. After a long period of silence the treatment of a psychiatrist produces some unexpected results. Nony becomes a channel for his deceased uncle, Amnon, who had always dreamt of being a singer.
With a bizarre stage presence - somewhere between Johnny Rotten and Mick Jagger - the spirit of Nony's uncle takes centre stage to become a phenomenon in the contemporary music scene. Although his first appearances are laughed at he quickly becomes the "in thing."" Convinced he is a musical star Nony's musical journey is only the beginning along the path to his mental rehabilitation.
Viewer advice: not recommended for children under the age of 15 without parental guidance.