Mr Predictable
2016, Hebrew, English subtitles
Romantic Comedy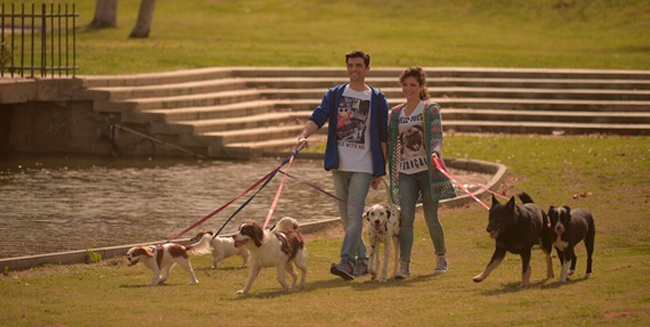 Director: Roee Florentin
Producer: United King Productions
Cast: Amos Tamam, Maital Gal-Suissa, Mali Levi Gershon
When Adi was 5 years old, his father died in the war in Lebanon.
Before he was called up by the army he made his son swear to be a good boy, help his mother and be responsible.
Adi kept his promise: he helped at home, at kindergarten, in the military, in his marriage - to become the most thoughtful man you could ever imagine. Or, in other words - Adi became a "sucker" who was exploited by nearly everyone he met.
Things change radically on the day Adi meets Natalia - a sweet, young, wild girl who entices Adi into a life of passion and romance. Now Adi has to choose between love and reason, between Natalia and his family.
Will Adi still be a good boy? Or, for the first time in his life, will he be brave enough to be a new man?
Viewer advice: not recommended for children under the age of 15 without parental guidance.