Another award for Israel's Joseph Cedar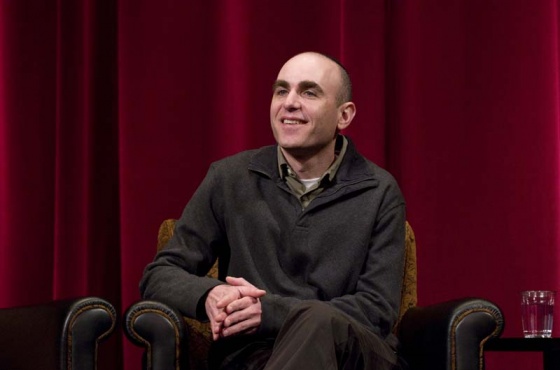 Award-winning Israeli film director Joseph Cedar has won another award.
Cedar, whose 2008 film 'Beaufort' was nominated for best foreign-language film at the Academy Awards, was recognised earlier this week for his work in promoting global Jewish unity at the 2011 NADAV Jewish Peoplehood Award in Jaffa.
The award, presented by businessman and philanthropist Leonid Nevzlin, founder of the NADAV Foundation, was given to Cedar for his "enhancing Jewish pride and strengthening Jewish identity, particularly within the young generation".
Nevzlin's daughter, Irina Nevzlin Kogan, said Cedar's inspirational movies helped millions of people worldwide to witness an exceptional Jewish experience.
His movies have also helped strengthen Jewish identity, particularly among the youth, she added.
Cedar's most-recent film 'Footnote' won best screenplay award at the 2011 Cannes Film Festival.
Hebrew University professor Yehezkel Dror also collected the award for his "life's work to promote Jewish leadership in Israel and around the world".